---
Event Category/Venue: Actors Theatre of South Carolina
---
Clarence Felder's Pirate Macbeth
Thursday October 24, 2019
Category/Venue: Actors Theatre of South Carolina

Show runs Thu Oct 24 – Sat Nov 2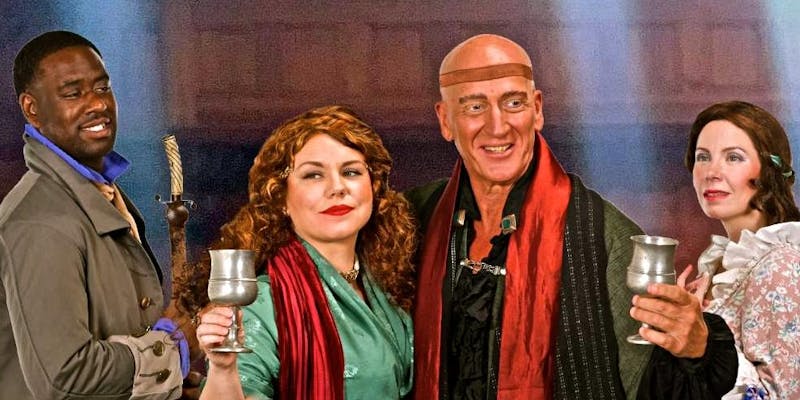 Actors' Theatre of South Carolina
Professional Theatre and Film Co. Presents
Clarence Felder's Pirate Macbeth
Directed by: Clarence Felder
Produced by: Chris Weatherhead.
A great twist on Shakespeare's famous tragedy of blind ambition. This trimmed version is set in 1699 on the Carolina coast when privateers had become deadly and powerful pirates. It's filled with all the best poetry, intrigue, murder and mayhem. Starring David Loar and Sara Coy, and a supporting cast of professionals, this fresh new adaptation is less than two hours. The Bard's uncanny knowledge of deadly blind ambition will amaze you.
This the third production within the Actors' Theatre of South Carolina series, "Shakespeare For All", and is funded in part by South Carolina Humanities and the Gaylord & Dorothy Donnelley Foundation.
---